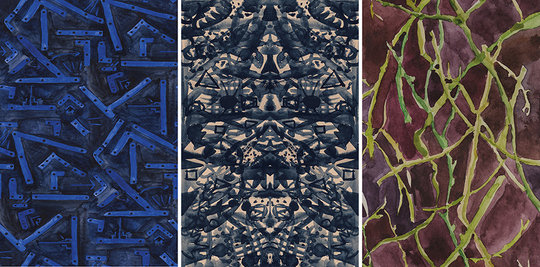 Kiki van Eijk


Kiki van Eijk's collection is presented in galleries, museums and fairs worldwide, in London, Paris, Milan, Venice, New York,
Tokyo, Rome, Amsterdam, Moscow, etc.
She works for companies and institutions such as Studio Edelkoort Paris, MOOOI, Hermès, Häagen-Dazs, Bernhardt Design,
Venice Projects, Saint-Louis and the Rijksmuseum. Her work is published and sold worldwide.

By designing with a strong personal touch and idea, Kiki van Eijk strongly represents the new generation of Dutch designers.
Her work is easily recognizable by her mild and playful designs. But don't be mistaken by the first look of her work.
Where it might look very soft and playful, it can be really hard and serious. Kiki puts multiple layers in her designs.
She finds a great joy in 'making things' by hand. This attitude also influences her more industrial projects.
Her nostalgic approach combined with a poetic and personal style comes to life in a wide range of work like carpets,
lighting, furniture, ceramics, glassware and luxurious textiles. By using old and new techniques, applied on an
unexpected object Kiki not only surprises the viewers of her work, but also manufacturers and craftsman that make her designs.

Curious Collections

'Curious Collections': fashion for walls, which are there to be seen.'

The wall covering collection of 'Curious Collections' by Mariëlle Leenders has been expanded by the curious illustrations of
Kiki van Eijk.
Kiki and Mariëlle met during their studies at Design Academy Eindhoven. They both graduated Cum Laude, in the year 2000.
As a special partnership Kiki's beautiful illustrations have been transformed into curious wall coverings for 'Curious Collections'.
From now on you can have a real Kiki van Eijk covering your walls.